Analyze Any Dataset
NeoAnalyst is designed to analyze any dataset without preparing context or manual data mapping.

Instant Analysis Queries
Don't worry about 'what to ask?'. NeoAnalyst recommends instant analysis queries to help you get started.

Get Smart Recommendations
75% of NeoAnalyst insights are statistical analysis models that give you insights and smart recommendations.
Why NeoAnalyst?
Move beyond PowerBI and Excel for insights. Graduate to recommendations.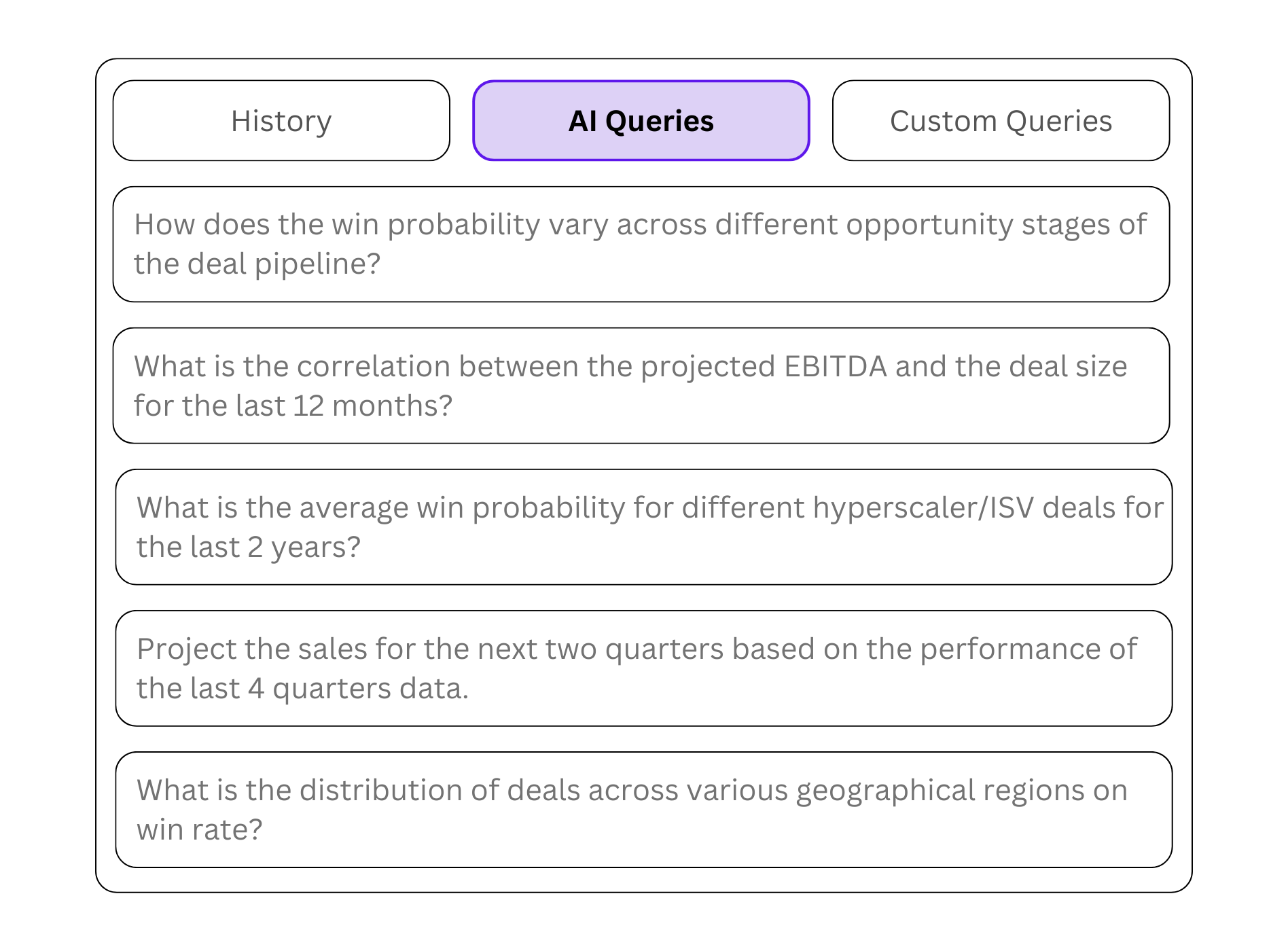 Context Aware
NeoAnalyst builds the context on any dataset without extensive user instructions or manual mapping.
Get 25 pre-built AI Analysis Queries to get started with your analysis or ask your own analysis queries.

Predictive Analytics & Instant Insights
Forecast sales, understand customer behavior, analyze cashflow, explore product pricing strategy and more.
Visualise analysis results as easy-to-understand charts and get detailed insights on your analysis results.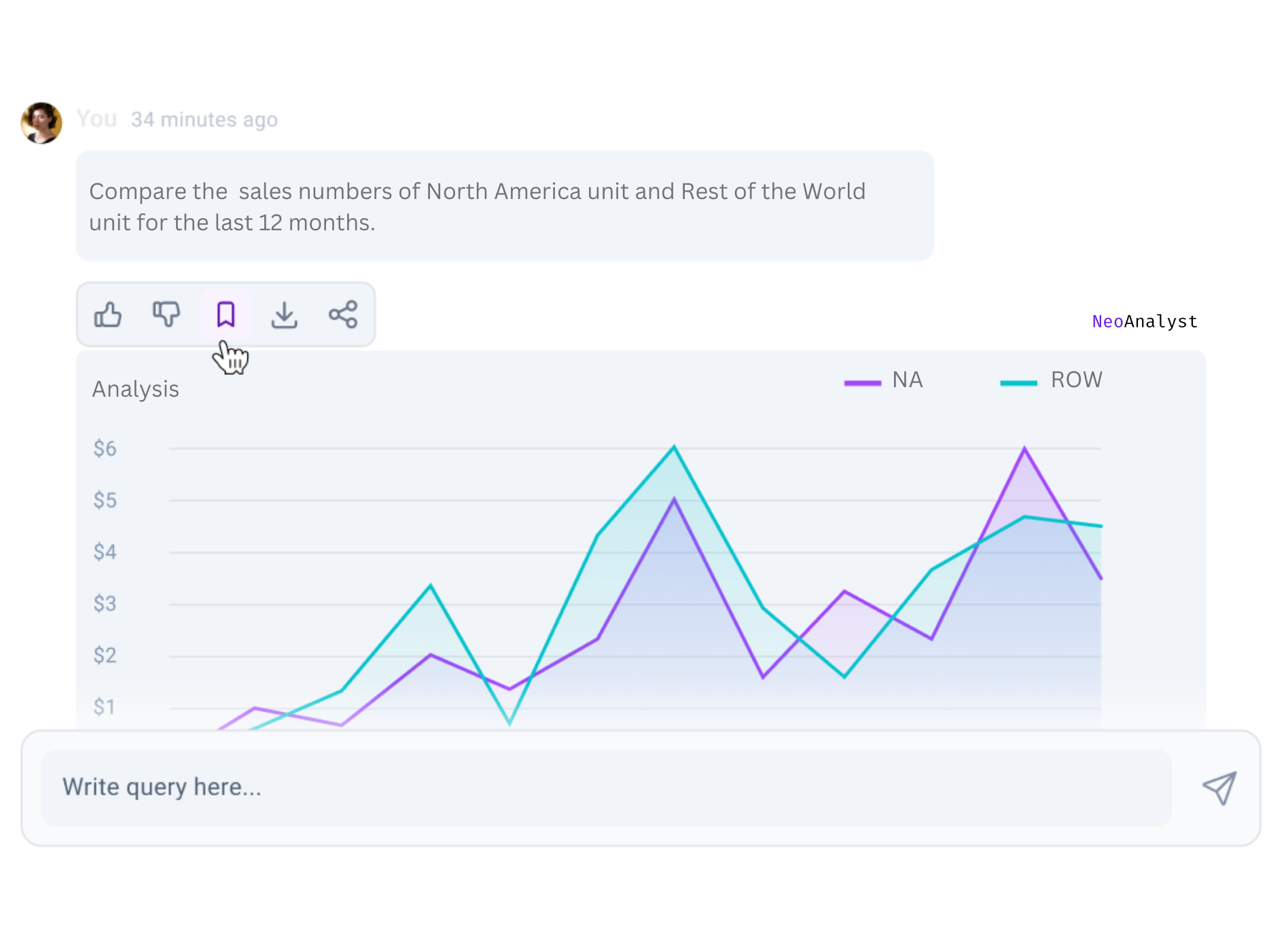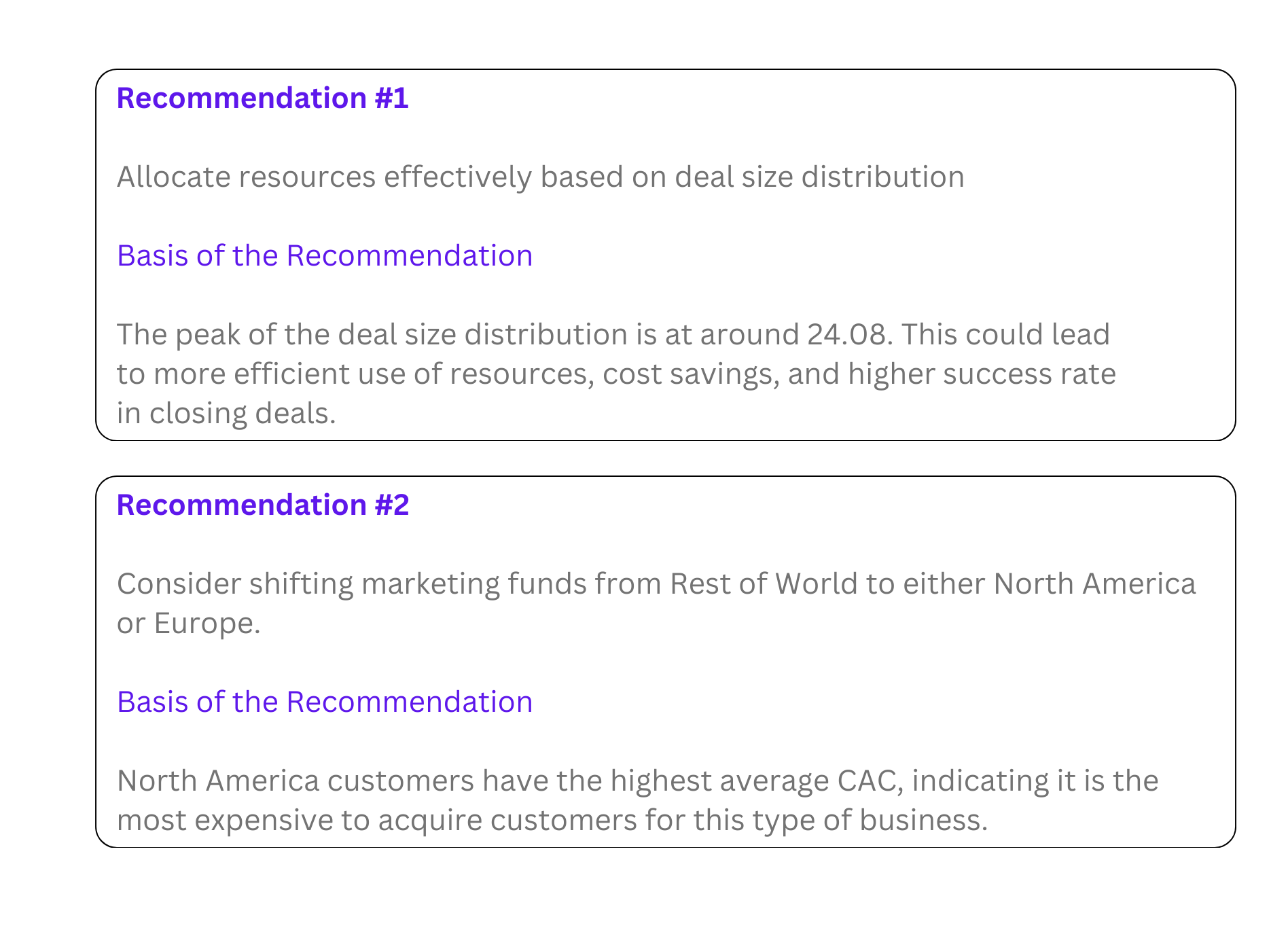 Tailored Recommendations
Get smart recommendations that you can implement or to generate new ideas.
Integrate recommendations into decisions workflow to automate tasks.
Revenue Leaders, Business Operators
and Data Analysts love NeoAnalyst
It looks like a great way to get some info, particularly for non-specialists to interact with to gain some insights.
I'm excited to be an early adopter of this amazing tool.
Droolworthy Concept! Excited to get my hands on it.
Free
$0/month
Best for individuals
(No Credit Card Required)
Popular
Starter
$19/month
Best for professional
Pro
$99/month
Best for business
Try NeoAnalyst Enterprise Cloud
Runs in your cloud.
Runs with GPT, Claude, and LLaMa.
Additional customization.